Shining a spotlight on high school entrepreneurs and innovators across Big Sky Country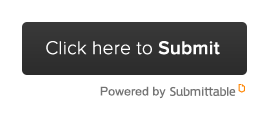 What is MONTANA TEENPRENEUR ROUNDUP?
The Roundup is Montana's premier, annual business innovation program during which high school students demonstrate their entrepreneurial spirit by proposing innovative products and services that address problems in their lives and opportunities they see to improve their communities, Montana and the country, as a whole. The Roundup seeks to find, celebrate and reward these innovative students and to encourage their future growth.
Students submit online their ideas for new businesses OR for actual businesses they already run. Our team of entrepreneurs, investors and business specialists evaluate their submissions.
Since 2017, the Roundup has distributed $5,000 in prize money and provided accelerated entrepreneurship training to Teenpreneurs across Montana.
2016-2017 Teenpreneurs with Gov. Bullock & Lt. Gov Cooney 2017-2018 Teenpreneurs with Gov. Bullock & Lt. Gov Cooney


What are the two submission categories for the ROUNDUP?
Category 1- New Business Idea: We are looking for students with innovative ideas for new products or services that have the potential to improve our lives. It doesn't matter if the idea is serious or whimsical as long as it is an innovative solution to a contemporary problem.
Category 2- Existing Business

: We are also looking for students who already run small businesses. Some do it to earn spending money or money for college. Some do it as fundraising projects for their in-school or community-based clubs. It doesn't matter how small the existing business is. What matters is that students are already demonstrating their business savvy.
Who is eligible to enter the ROUNDUP?

Any high school student who is enrolled in a diploma-granting institution or Montana HiSET program as of February 10, 2019 at 11:59pm.
Individual students or teams of students can enter.
Students affiliated with clubs like BPA, DECA, FCCLA, FFA or with community organizations like 4-H, Boy & Girl Scouts are encouraged to submit ideas they are already developing for their club's entrepreneurship and business-related competitions. Or, their clubs may already be running small businesses as fundraising ventures. Why not win two awards for one outstanding idea!
What are the requirements for submitting an entry to the ROUNDUP
Video Pitch not longer than 2-minutes.
Written Business Summary that uses our template and contains no more than 1,000 words. Click here to access our template.
Click here to download a PDF of the rubrics our judges will use to evaluate your Video Pitch and Business Summary.
Click here to see the variety of top-scoring Video Pitches and Busines Summaries students submitted during last year's Roundup.
What are the critical dates for the ROUNDUP?

Submissions welcome: November 12, 2018 until February 10, 2019 at 11:59pm.
Professional judging: February 11 until March 1, 2019
Results announced: March 4, 2019
Awards ceremony: Hosted by Governor Bullock at the Capitol on April 10, 2019.
June 20-23, 2019: All-expenses-paid, 4-day entrepreneurship workshop hosted by MSU's Jabs College of Business & Entrepreneurship and MSU's Blackstone LaunchPad business accelerator.
What prizes can students win by participating in the ROUNDUP?

Cash prizes totaling $2,500-- Our sincere gratitude goes to Jim Kubiak of Edward Jones for his generous donation of this prize purse.
Awards luncheon hosted by Governor Bullock at the Capitol in Helena.
Eligibility to attend our 4-day, all-expenses-paid accelerated entrepreneurship workshop at Montana State University.
Statewide recognition for innovative thinking and business savvy.
Resumé-builder for college applications.
***RESOURCES TO HELP YOU PREPARE YOUR SUBMISSION***
How can I learn more about the ROUNDUP?

Send your questions to: Roundup@OneMontana.org
___________________________________________________________________________________________________
Our Generous Sponsors Who Make Montana Start-up Academy Possible

(logos are hyperlinked)

An Anonymous Montana Foundation